Well hello again – it's been a while!
I feel compelled to blog today, to express my amazement, and appreciation for the generous people that surround us.
To explain, I have a friend who is very sick. He has been close to death a number of times recently. It is heartbreaking to see his wife struggle to cope. I am part of a group of girl friends – mainly nurses – and we have been doing our best to support our friend. One in particular (Deb, you know who you are!) is a lifeline.
The old fella and I have been friends with Kate and Gerry for a long time. We've done holidays, weddings (including theirs), parties and lots of other things together. However, in the last couple of years we have not seen so much of each other as couples, as our lives have taken different paths. The girlie group keeps us in touch.
To cut a long story short, Kate is in need because Gerry is very ill. We knew that their circumstances would probably mean going through hardship on the long road back to health, once he is out of the woods. Deb had the idea of raising some funds, so I set up a crowdfunding site and wrote their story.
Within 24 hours it raised £1000! People have been so generous – thank you all so much.
So far, there is enough to pay for nearly 2 weeks of the nurses' home in London where Kate is staying . And, hopefully, some left to help with the expense that will follow as well as donating to the fantastic Royal Brompton Hospital, whose staff are giving Gerry a fighting chance at recovery.
Here is the JustGiving website ; if you are moved to donate just a little bit, it would really help. Hopefully, Gerry will recover and go home. Kate will need to be off work to look after him, so won't be able to earn to cover essentials such as food, rent, etc.
Here is their story – also on the Just Giving site.
Kate and Gerry met later in life. He was always asking her to marry him, and she always said no – she wasn't ready for a second time around .
Then Gerry got sick. Following complex heart surgery with complications, he asked her again and she finally said yes. They were married 9 years ago in Thailand in the company of family and close friends.
They have been together ever since, through good times and bad.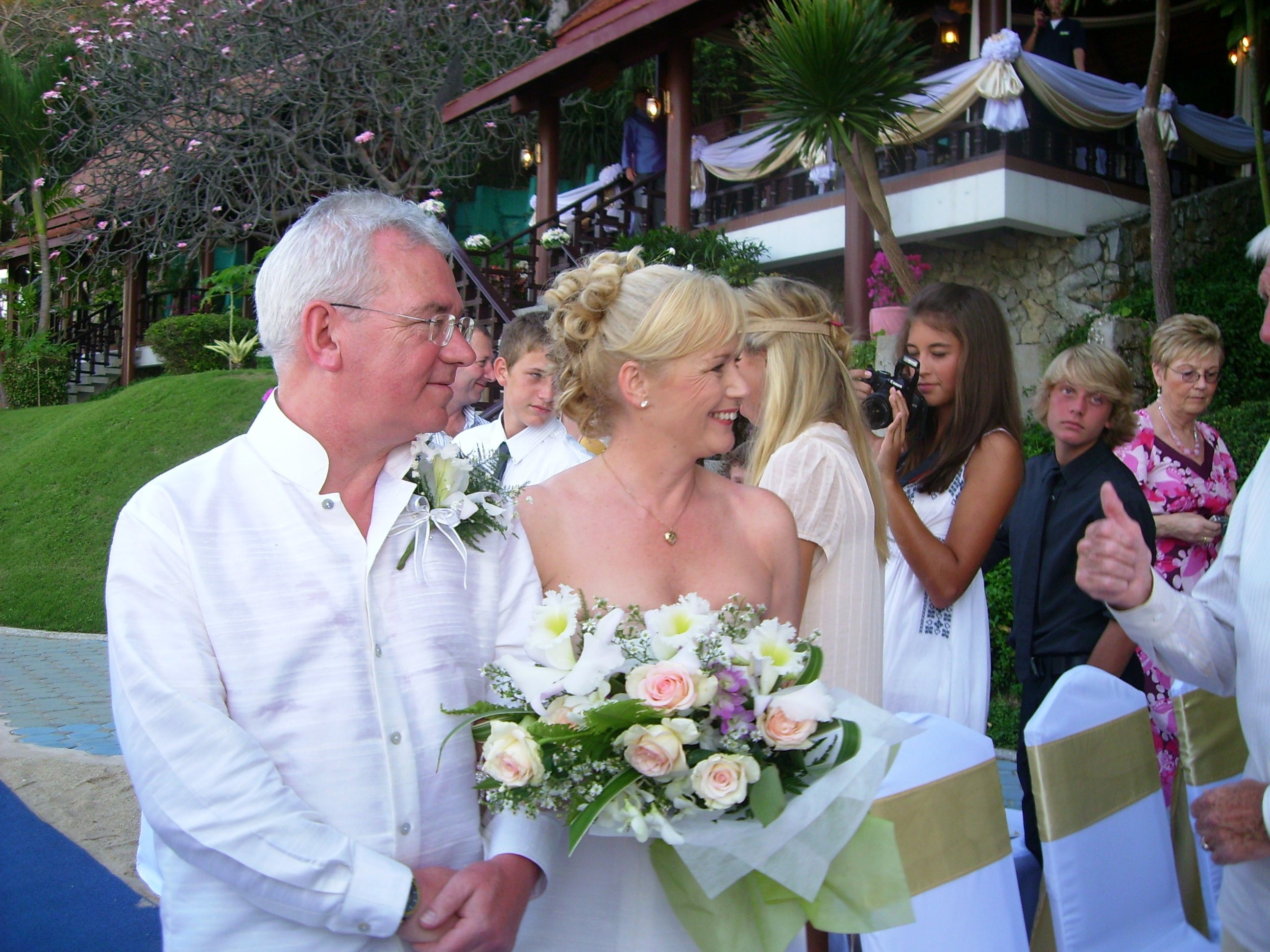 At Christmas, Gerry was unwell. A couple of weeks ago, he developed serious breathing difficulties and was admitted to hospital . Then last week he became critically ill and was put on a ventilator in ITU. Family and friends have been supporting Kate who, as you can imagine, has been very distressed.
On Thursday this week, doctors decided that Gerry's only chance of survival was to receive specialist treatment 120 miles from home at the Royal Brompton Hospital in London. A team of experts arrived from the Brompton, performed an operation to put Gerry on an ECMO (lung bypass) machine, then transported him back by ambulance during the night.
Gerry will need to be on the ECMO for 2 weeks, and Kate will not leave his side. We are all praying that he will pull through.
We know that his recovery will take some time. Kate will not be able to work, and we, as her friends, can see that they will suffer hardship. Kate would never ask for money on her own behalf. We are doing what we can, but just a small donation from you would help to pay for her accommodation in London – the nurses' home at the hospital is the cheapest possible place – and ensure that rent is paid on their home, back in the south-west. 
With heartfelt thanks for helping this lovely couple.